Discover more from LettsSafari +
We create rewilding safari parks. Built together - visited online. One tree, one animal, one new park at a time.
Dawlish Park Today - A Hotspot for Wildlife, Biodiveristy and Carbon Capture
Returning to Dawlish Park, we explore the world of our first park-sized rewilding project as it exists today.
Dawlish Park has become one of LettsSafari's leading rewilding safari parks, and while previously we have discussed the process of setting up Dawlish Park, now is our chance to uncover the 75 acre world of Dawlish Park today, exhibiting its wildlife, biodiverse plant growth, and the day to day trends of this essential eco-park overlooking the sea.
---
Beginning with the environments of Dawlish Park - we have structured the Park around 3 core macro habitats, those being the 3 essential habitats of any rewilding project.
The first is wild open meadows, runs of meadow and wildflowers that flow freely and serve as the fuel and engine of biodiversity and wildlife. It is essential for animal life in particular, but also, by wilding pastures and allowing them to come to seed each year, those wild grasslands develop a regenerative relationship with the soil, restoring it and increasing its quality to allow for more biodiverse plant life above. Add to this a sprinkling of mixed grazing herbivores and the results can be quite astounding. Dawlish Park is increasingly referred to as 'a masterpiece of smaller-scale rewilding'.
The next key macro habitat is wild, open brush. These are thick sections of fern, bracken, nettle and hedge which create essential nesting and birthing places for your medium sized-herbivores, ground nesting birds and homes for smaller mammals such as rabbits, mice, voles and small predators like foxes and badgers. Dawlish Park not only has large swathes of bracken, but also thick covers of gorse. These have been extended with hundreds of metres of natural dead hedges now fully transitioned to thriving wild hedgerows.
Gorse is a large shrub and a member of the pea family.
It provides shelter and food for many insects and birds, including the Dartford warblers, stonechats and yellowhammers. Common gorse is a large, evergreen shrub, covered in needle-like leaves and distinctive, coconut-perfumed, yellow flowers during the spring and summer. Along with hawthorn it is the most perfect nesting habitat and guaranteed to attract all kinds of birds. We should all use it more in our gardens. It will grow happily on both sandy and clay soil.
Tip: If you plant gorse in your garden you can control it by cutting it right back every 3 or 4 years and it will grow back nicely. You can use the cuttings for animal feed or wood burning. And burnt gorse ashes are also said to be an incredible natural fertiliser and combined with vegetable oil it makes a fragrant natural soap.
Wild, diverse scrub contributes to a significant expansion of biodiversity, but most significantly the wild brush can serve as power station for bug and insect life, particularly pollinators like butterflies, bees and moths. In the summer months Dawlish Park is awash with a constant buzz, a reminder of the work of thousands of pollinators needed to achieve the blooming colours at that time of year.
And it should not be forgotten that wild grasses and scrub - and not just trees - are highly effective at removing carbon and cleaning the air.
The final habitat is forest or woodland. This space provides ample cover and habitats for mammals and particularly bird-life. More notably, it creates damper, more shaded ground spaces, perfect for the development of mosses, bramble and fungi, all of which contribute to a rich and diverse plant landscape, and offer different food sources to attract different species of animal and insect life. Not to say the occasional human forager.
Where Dawlish Park is at its very best is within it's unique fourth habitat, one that is a mixture of all the three previous. Seen below, this space is referred to as a silvopasture, wherein the combination of trees, scrub and grazing animals ensure a mutually beneficial environment where animals and plants support each other. This is not only useful for building out long runs of our three key macro-habitats, but it is also wonderfully aesthetically pleasing, creating a lovely space where we humans want to spend time and graze like the rest of the mammals do.
Beyond our habitats though, Dawlish Park's greatest diversity can be seen in it's inhabitants. As discussed in our previous piece recounting the history of our work in Dawlish Park, we have a dedicated herd of Welsh Mountain "Badger-Faces" of which we have the Torwen strain, or those which are coloured black with white markings. This small, free ranging group of around 13, run wild through the 75 acres of Dawlish Park, and have no separation between the rams and ewes, creating an independent herd protected by the males.
Next up we have deer. Dawlish Park has benefits from being on Haldon Hill and being in an ancient deer park, meaning that we get to tap into the decent amount of deer who remain there historically. As a result of increasing human activity and the increasing activity of privately owned homes on the hill, the safe spaces for those deer are ever decreasing, and so Dawlish Park has become not just a home for its black fallow, but an essential part of a green corridor allowing Haldon deer to run up to the heights of the hill, and down to the small villages of Mamhead and Ashcombe on the south face.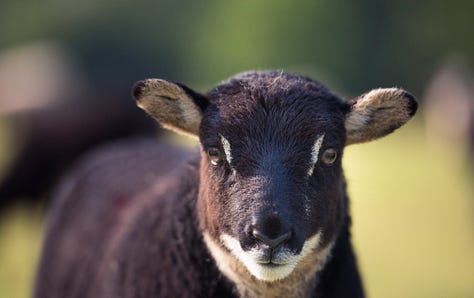 For all our planning with Dawlish Park though, in the end a LettsSafari rewilding project is just as much about letting go and seeing what will happen as it is about planning to relinquish control to nature. As a result, many of the residents of Dawlish Park are inadvertent communities of foxes, badgers, pheasants, birds of prey like falcons or buzzards, owls and bats.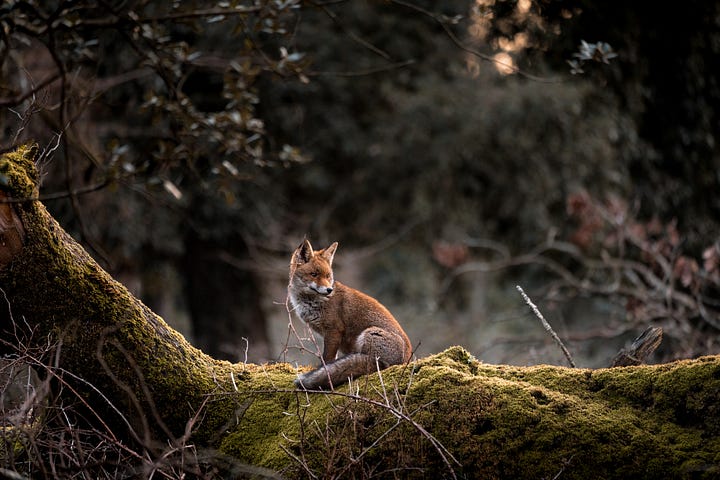 In spite of all of this, our most surprising residents are also the most recent to move in. In the waning summer months of 2023, the team here at Dawlish Park spotted some distinct colours and plumes, the undeniable signs of peafowl. At first what was just a peahen, making herself known and visible to the team, would soon be revealed to be just the beginning.
She now has three little peafowl she is raising, which have already reached half her size. They're making up a new community in the wide eco-system of Dawlish Park (and occasionally springing into the nearby Sunrise Park), soon likely creating new groups of peacocks and peahens that will pop up throughout the park, attracted and sustained by the wilded nature of the space. And through it all, LettsSafari will continue to support them, helping to ensure Dawlish Park today is just a precursor of the potential of Dawlish Park tomorrow.
---
Get more LettsSafari updates and wildlife photos from our twitter. And read all the latest posts at the LettsSafari + website.